Hospital Planning and Design (English)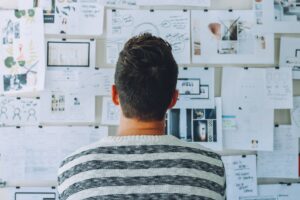 Hospital planning and design play a vital role in creating a functional and efficient facility that meets the needs of patients, doctors, and staff. This 4-day beginner course offers a comprehensive overview of the key aspects of international hospital planning and design, all taught in English.
The course will be held at the Hospital Engineering Academy, located in the heart of Hamburg, Germany. The location is conveniently situated near the harbor, the old town, and the most famous shopping districts, making it the perfect location to extend your stay with a weekend getaway.
The course is divided into six modules:
Introduction to the Programme:
This module will provide an overview of the course and the topics covered.
General Hospital Planning and Design:
This module provides you with a comprehensive understanding of the key stages involved in planning and designing a hospital facility. Beginning with an exploration of the initial concept and feasibility study, participants will be familiarized with a site analysis, development of a functional program, and the design of necessary building components. Emphasis is placed on incorporating sustainable and patient-centered design principles to ensure a safe and efficient healthcare environment.
Concept Design & Conceptual Drawings:
This module will explore the various design concepts used in hospital planning and how to create effective conceptual drawings.
Space Programme:
This module will cover the areas within a healthcare facility and its importance of interdepartmental influences. The structuring and documentational requirements will be assessed and how to organize the departments.
Hospital Equipment Planning:
This module will cover the different types of medical equipment used in hospitals and how to plan for their integration into the facility.
Case Study to Apply Knowledge:
The final module will provide a case study for participants to apply their newly acquired knowledge and skills in a case study by going through the first steps of developing a maternity clinic.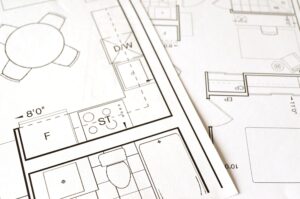 This course is suitable for anyone who wants to gain a fundamental understanding of hospital planning and design, including architects, engineers, facility managers, and healthcare professionals. Join us for this exciting opportunity to learn from experienced industry professionals and gain valuable insights into the world of hospital planning and design.
The course fee  includes a copy of the course materials, as well as lunch and coffee/tea breaks during the entire program. Additionally, we are excited to offer a special bonus for participants of the course. Upon completion, each participant will receive one year of access to the online course materials on this topic. This provides an excellent opportunity for participants to revisit the materials at their own pace, review key concepts and build upon the knowledge gained in the classroom. We believe that this comprehensive course, combined with access to the online materials, will offer a unique and valuable experience for all participants. Join us for this exciting opportunity to expand your knowledge of hospital planning and design and gain the tools necessary to create efficient and effective healthcare facilities.
Participants who successfully complete the course will also receive a certificate of completion. This certificate serves as proof of attendance and can be added to your professional portfolio, demonstrating your commitment to continuous learning and development in the field of hospital planning and design.
Key Facts:
Duration: December 4 - December 7, 2023
Location: Hamburg, Germany
Duration: 4 days
Level: beginner
Course language: English
Course material language: English
Fee: 1.790,00 € (incl. 19 % VAT)
Included: Course materials, certificate and access to online academy
Catering: lunch and coffee/tea breaks